What happens after I complete my New York 77-hour pre-licensing course?
Pass Your School's Final Exam
With Corofy, you're able to retake the exam as many times as you need to, without any costs or fees.
The Final Exam must be taken in the presence of a proctor at a state-approved location. You'll receive information regarding booking your Final Exam from your course provider.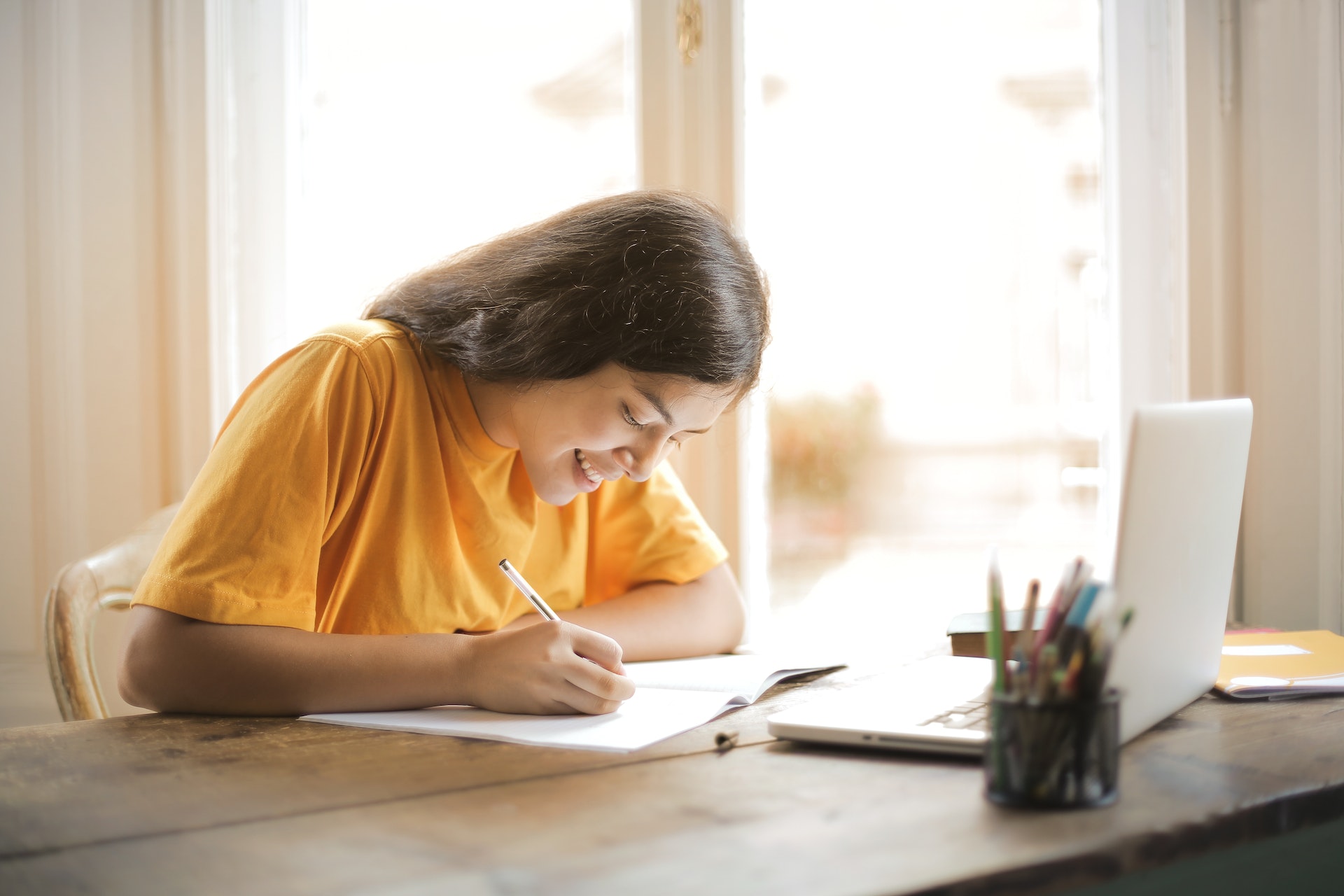 Receive Your Certificate of Completion
As soon as you complete your New York 77-Hour Real Estate Pre-Licensing Course and pass your school's Final Exam, you will receive your Certificate of Completion. Think of the Certificate of Completion as your diploma for completing your real estate pre-licensing education.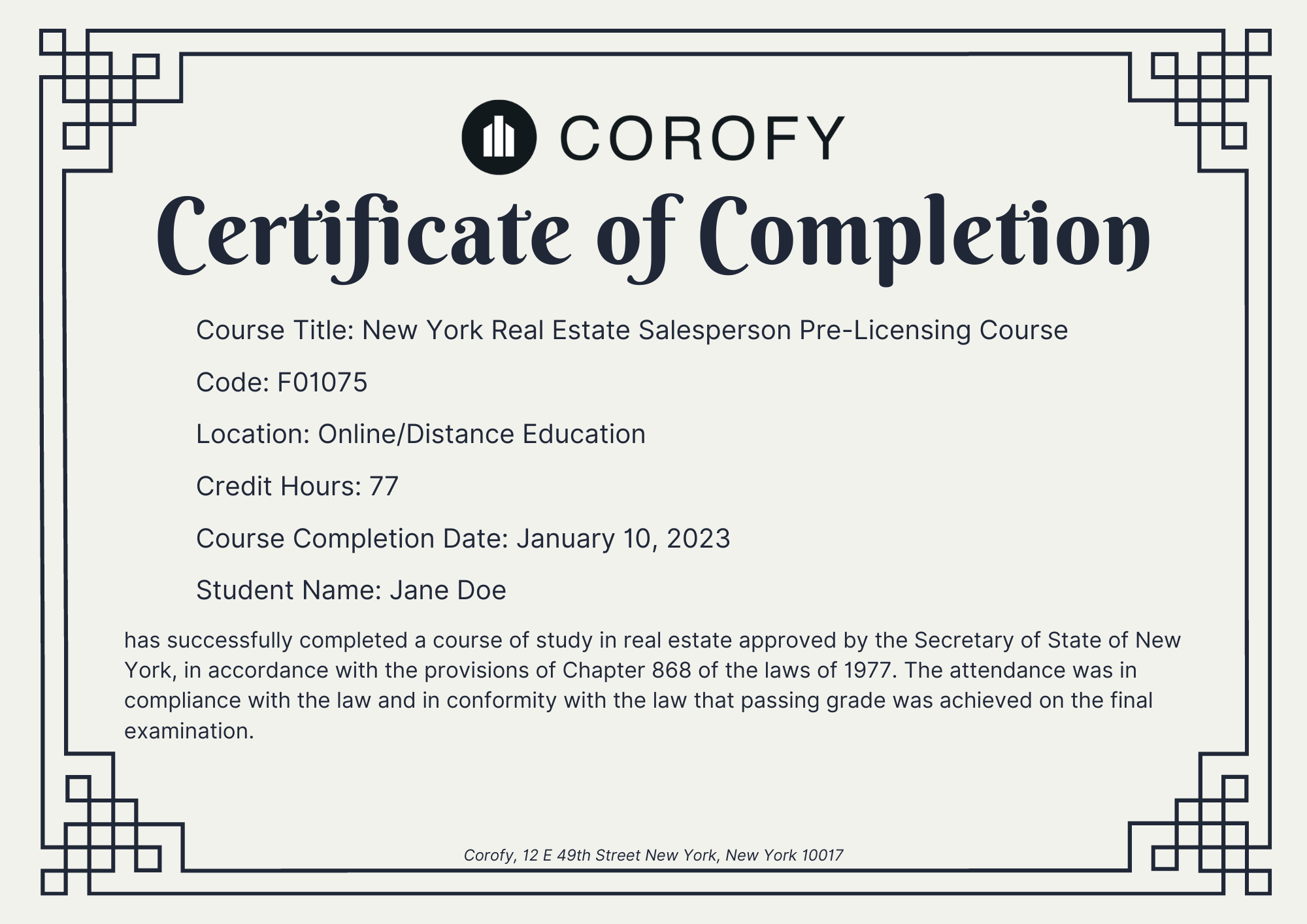 INSIDER ADVICE:  Corofy students receive their Certificate of Completion immediately after completing the course and Final exam via email.
Pass The New York State Real Estate Salesperson Exam
As a Corofy student, you will be given instructions on how to book your State Exam, as well as details on what you'll need for the exam, how to prepare, and the most commonly asked questions about the State Exam.
After you complete the course, you may have some time to wait before your State Exam. You can use this time to study and continue preparing for the State Exam to ensure you ace the exam.
Your State Exam results will be ready 3-5 days after completing the exam and can be found in your eAccessNY account.

Choose A Sponsoring Broker
The next step in your journey to becoming a New York Real Estate Salesperson is interviewing and choosing a sponsoring broker.
Corofy students have access to the largest exclusive real estate job board in New York, as well as in-house career counselors, making it easy to book interviews with the best sponsoring brokers in your area.
You can check out our job board and meet with an in-house career counselor as you are completing the course so you are in the process of finding a sponsoring broker prior to completing the course and taking your State Exam.
Apply For Your New York Real Estate Salesperson License
After passing your State Exam and choosing a sponsoring broker, you can officially apply for your New York Real Estate Salesperson License and begin working in real estate!
To apply for your license, you'll need to have a sponsoring broker and have their license number to input on your application. You'll apply for your license through eAccessNY, the same platform you used to book your State Exam.
INSIDER ADVICE: Complete your New York Real Estate License Application online instead of by mail to cut the processing time down by 2 weeks.
Steps After New York 77-Hour Pre-Licensing Course FAQ