By Eddy Boccara and Dakota O'Brien
Corofy Featured In The Real Deal's 2021 Data Book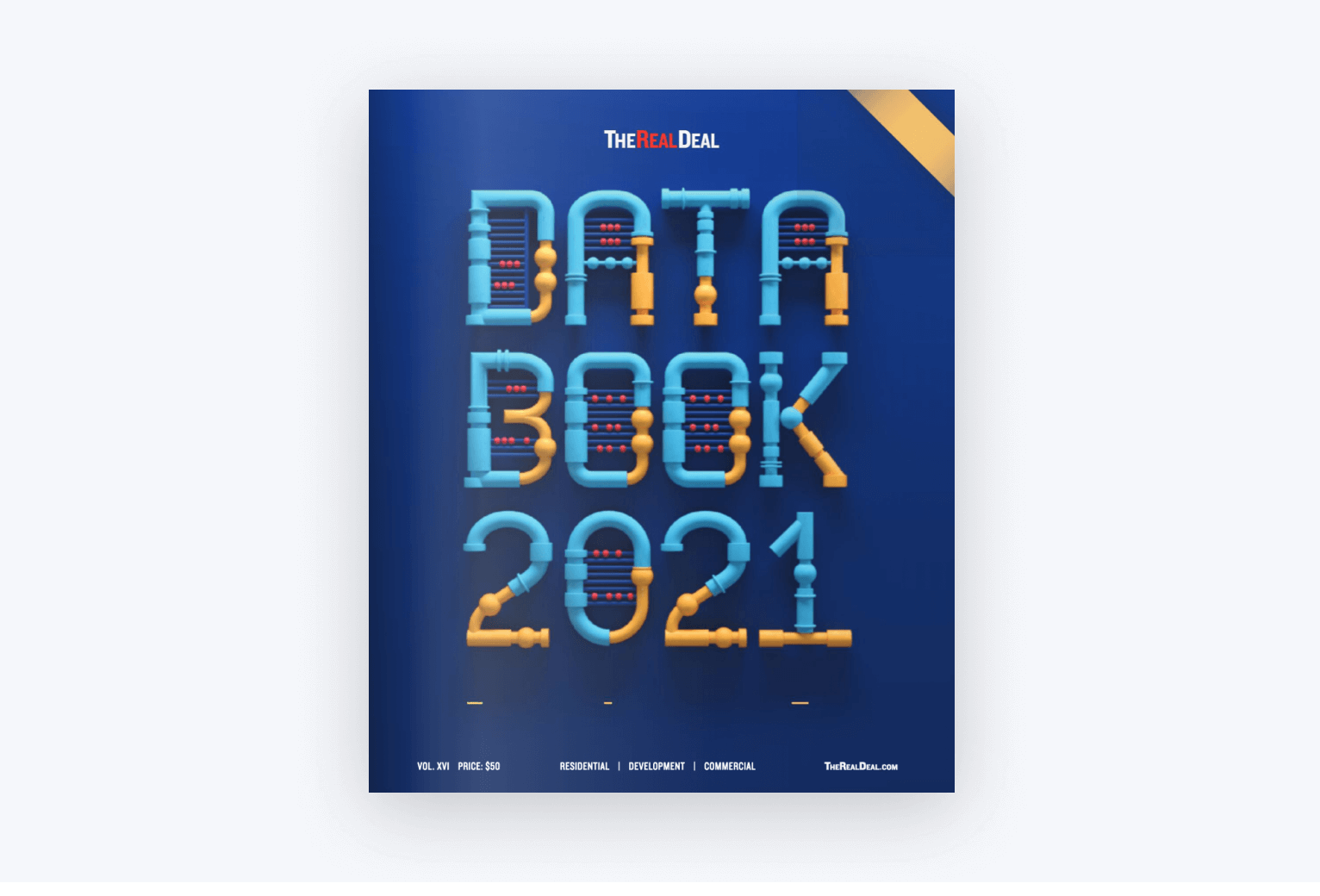 Since 2005, The Real Deal has released their annual Data Book- a comprehensive collection of information on the New York area real estate market. This includes everything from the residential and commercial markets to the fluctuating number of agents in the entering and leaving the industry. This is where Corofy steps in.
Featured in the New York City Residential section of the Data Book, the 'NYC Brokers & Salespersons' page takes an in-depth look at 2020's leading firms in terms of agent growth. Relying on Corofy's proprietary data, this section includes graphs that detail:
Which brokerages hired the most newly licensed agents
The fastest growing brokerages of 2020
Which brokerages hired the most agents from competitors
New York City's total agent count in 2020
Corofy identified Compass, Corcoran, Nest Seekers, and EXP as the fastest growing residential brokerages in NYC in 2020.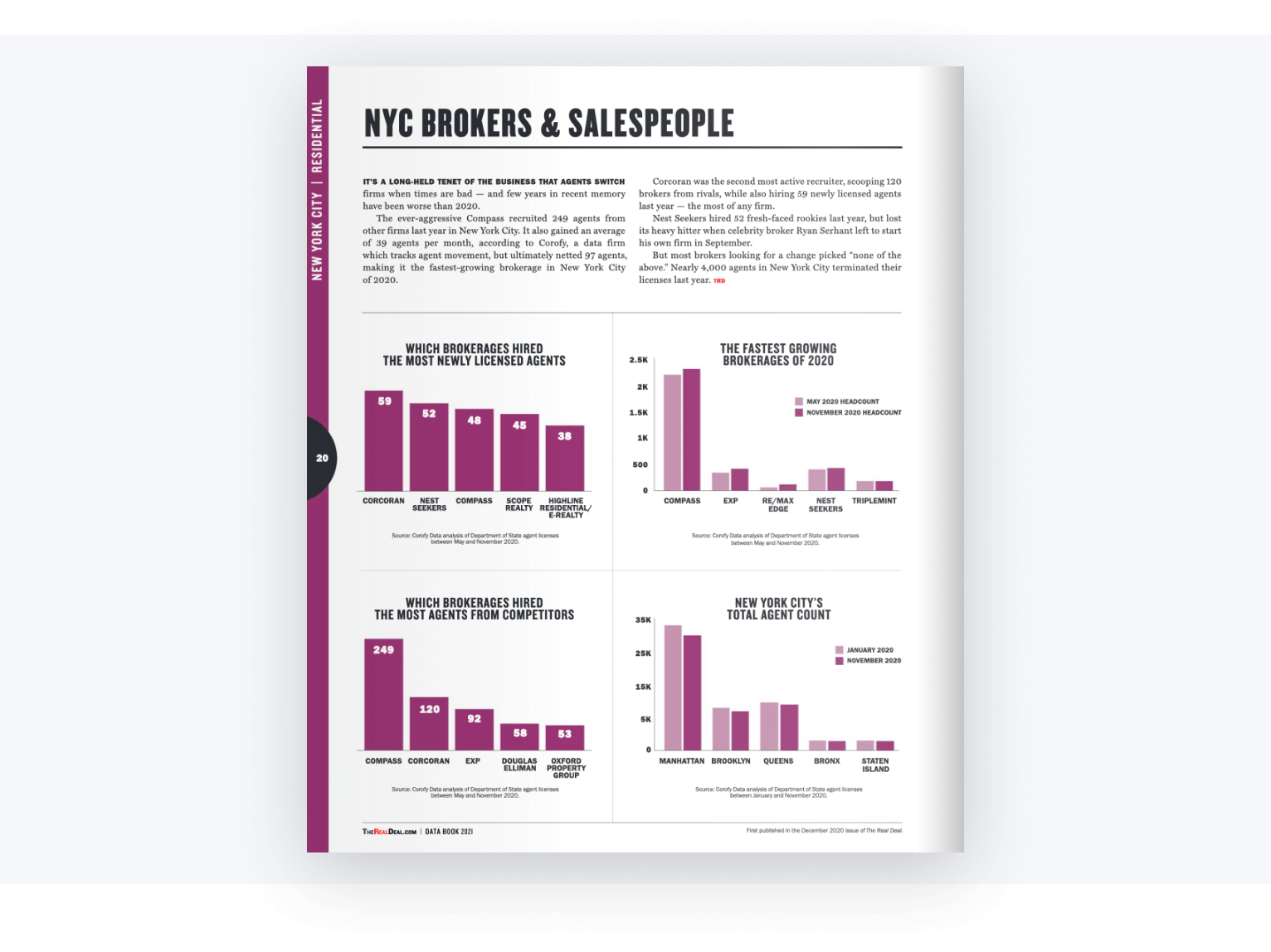 As New York real estate's first broker intelligence platform, the Corofy Dashboard enables brokerages to use real-time data to gain operational insights, track their performance, predict future outcomes, and discover new patterns.
Trusted by Media
Corofy's Broker Intelligence Platform is transforming how brokers run their firm, leveraging comprehensive data to power critical operations and decision making.
Request a personalized tour of the Corofy Broker Intelligence Platform and one of our real estate data experts will give you a first-hand look at your firm's data and how to use it to grow your revenue.
We don't just demo. We offer insights.